The Pioneers of Absolute* 'Live-Grills'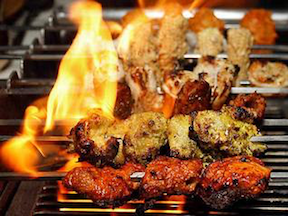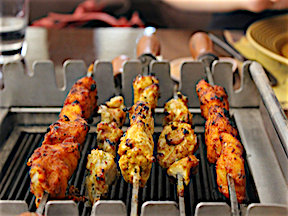 ---
---
have come a long way to bring the Absolute* Taste every mouth craves. Here's a throwback reliving that fiery journey.
---
OVER-THE-TABLE 'LIVE-GRILL' BARBECUE
Australia's First Original Absolute* 'Live-Grills' Barbecue Restaurant
ABSOLUTE GRILL pioneered the Absolute* Original concept of BBQ Cuisine 'Live-Grills' embedded on the dining tables for a complete dining experience.
ERA OF 'DIY' BARBECUE & FESTIVE CUISINES
EXCLUSIVELY NEW & EVER CHANGING FESTIVE MENU
The unique 'DIY' Barbecue concept has caught the fancy of food-lovers across Australia as ABSOLUTE GRILL offers healthy vegetarian and non-vegetarian menus, drawn from Australian, Asian, American, Brazilian, Indian and Mediterranean cuisines.
ABSOLUTE FRESH SEASON'S PRODUCE
INTRODUCING A VIVACIOUS FRESH SEASONAL MENU
ABSOLUTE GRILL sources only the freshest finest ingredients, as our chefs skillfully & lovingly craft Authentic BBQ flavours, accompanied by our famous Signature Celebrations of Global Food Festivals. Don't Miss Out on this Season's Fun Food Festival.
BOOK NOW!
---
---
---
---
---
Fish, must swim three times - in water, in butter and in wine.
KISS WINE & GRILL...
Combine a selection of sensational wines with the richness of fresh intense live-char-grilled barbecue delights for an extraordinary dining experience. Savour unlimited service of BBQ Grilled Specialties; healthy cuts of fire-roasted meats, poultry, seafood, kebabs, bbq cheese, mushrooms, fragrant signature pineapple and other favourite delicacies from our fiery Live-Grill.
---
THE JOURNEY IS BEST LIVED & TASTED...
Our Famous Live-Grill Specialties are grilled to perfection maximising intense aromas and fragrances. Masterful techniques infuse in-house freshly ground spices and seasonings, fine herbs, marinades and signature glazes to intensify natural flavours and tenderness.
L A U G H T E R
is BRIGHTEST where FOOD is BEST. - Irish Proverb
---
I LOVE ABSOLUTE GRILL.
CURRY ON with that Great BBQ Taste!
TASTE THE ABSOLUTE FEELING!
WITH OUR INFINITE UNLIMITED HELPINGS MENU
Enjoy unlimited helpings from an amazing festive menu. Absolute Grill's Welcoming Menu comprises of a vivacious course of vegetarian and non-vegetarian BBQ items, with only the choicest preparations of healthy salad and mouthwatering desserts.
---
---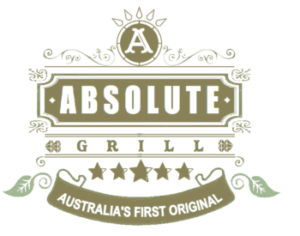 ---